Posts for tag: toothache
By Cisco Dental
May 09, 2019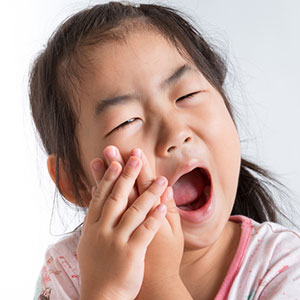 "Mom, my tooth hurts" isn't something you look forward to hearing your child say. But tooth pain is as common as other childhood ailments, so you may have to face it. Here are a few simple steps to make it easier.
First, ask your child where in the mouth it hurts and, if they can, tell you how long it's been hurting. Children's memories aren't always accurate, but you can still get a general idea that you can communicate with your dentist if you take them in.
Next, look in their mouth for anything out of the ordinary: gum swelling or bleeding, or dark spots on the teeth indicative of tooth decay. Look also for hard food particles like popcorn kernels caught between the teeth, which could be causing the pain. Gently floss between the teeth (even if you can't see anything) to remove any caught particles.
You'll also want to help ease their pain. You can apply an ice pack against the painful side of the jaw. Don't place ice directly on the skin, but use a container or cloth alternately against the jaw for a minute or so, and then away for a minute. You can also give them a dose of mild pain reliever like ibuprofen or acetaminophen appropriate for their age and weight—but never rub aspirin or other pain relievers on the gums, which tend to be acidic and can burn the skin.
Finally, you'll need to decide if you need to see a dentist and how soon. It might not be necessary with situations like the trapped food particles, but most of the time it's wise to have your dentist perform an examination for an accurate diagnosis and appropriate treatment. As to how soon, try to see the dentist immediately if the pain has continued from one day to the next or has kept your child up overnight. Otherwise, book an appointment for as soon as the dentist advises, even if the pain subsides.
A toothache at any age is never pleasant, but especially for children. Knowing these steps will help ease their discomfort and get them the relief and treatment they need.
If you would like more information on dental care for children, please contact us or schedule an appointment for a consultation. You can also learn more about this topic by reading the Dear Doctor magazine article "A Child's Toothache: Have a Dental Exam to Figure out the Real Cause."
By Cisco Dental
February 18, 2019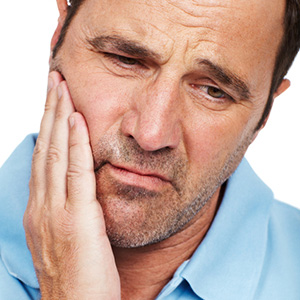 A toothache might mean you have tooth decay—or maybe not. It could also be a sign of other problems that will take a dental exam to uncover. But we can get some initial clues about the underlying cause from how much it hurts, when and for how long it hurts and where you feel the pain most.
Let's say, for instance, you have a sharp pain while consuming something cold or hot, but only for a second or two. This could indicate isolated tooth decay or a loose filling. But it could also mean your gums have receded and exposed some of the tooth's hypersensitive root surface.
While over-aggressive brushing can be the culprit, gum recession is most often caused by periodontal (gum) disease. Untreated, this bacterial infection triggered by accumulated dental plaque could eventually cause tooth and bone loss, so the sooner it's attended to the better.
On the other hand, if the pain seems to linger after encountering hot or cold foods and liquids, or you have a continuous throbbing pain, you could have advanced tooth decay that's entered the inner pulp where infected tooth nerves are reacting painfully. If so, you may need a root canal treatment to remove the diseased pulp tissue and fill the empty pulp and root canals to prevent further infection.
If you have this kind of pain, see a dentist as soon as possible, even if the pain stops. Cessation of pain may only mean the nerves have died and can no longer transmit pain; the infection, on the other hand, is still active and will continue to advance to the roots and bone.
Tooth pain could also indicate other situations: a cracked tooth, an abscess or even a sinus problem where you're feeling the pain radiating through the teeth. So whatever kind of pain you're feeling, it's your body's alarm signal that something's wrong. Promptly seeing your dentist is the best course of action for preserving your health.
If you would like more information on treating tooth pain, please contact us or schedule an appointment for a consultation. You can also learn more about this topic by reading the Dear Doctor magazine article "Tooth Pain? Don't Wait!"
By Cisco Dental
January 09, 2019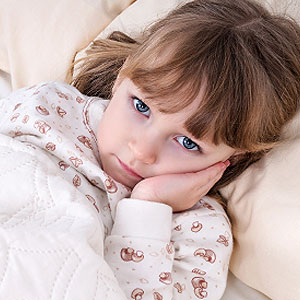 Dental disease doesn't discriminate by age. Although certain types of disease are more common in adults, children are just as susceptible, particularly to tooth decay.
Unfortunately, the early signs of disease in a child's teeth can be quite subtle—that's why you as a parent should keep alert for any signs of a problem. Here are 3 things you might notice that definitely need your dentist's attention.
Cavities. Tooth decay occurs when mouth acid erodes tooth enamel and forms holes or cavities. The infection can continue to grow and affect deeper parts of the tooth like the pulp and root canals, eventually endangering the tooth's survival. If you notice tiny brown spots on their teeth, this may indicate the presence of cavities—you should see your dentist as soon as possible. To account for what you don't see, have your child visit your dentist at least twice a year for cleanings and checkups.
Toothache. Tooth pain can range from a sensitive twinge of pain when eating or drinking hot or cold foods to a throbbing sharp pain. Whatever its form, a child's toothache might indicate advancing decay in which the infection has entered the tooth pulp and is attacking the nerves. If your child experiences any form of toothache, see your dentist the next day if possible. Even if the pain goes away, don't cancel the appointment—it's probable the infection is still there and growing.
Bleeding gums. Gums don't normally bleed during teeth brushing—the gums are much more resilient unless they've been weakened by periodontal (gum) disease (although over-aggressive brushing could also be a cause).  If you notice your child's gums bleeding after brushing, see your dentist as soon as possible—the sooner they receive treatment for any gum problems the less damage they'll experience, and the better chance of preserving any affected teeth.
If you would like more information on dental care for your child, please contact us or schedule an appointment for a consultation.