Posts for tag: nutrition
By Cisco Dental
April 14, 2018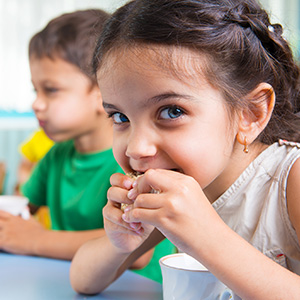 If you're committed to providing your family nutritional, low-sugar snacks, you're not only helping their physical well-being but their dental health too. If you have school-age children, though, you might be concerned about other snacks available to them while away from home.
To begin with, any potential problems at school with available snack items might not be as bad as you think. A few years ago the U.S. Department of Agriculture (USDA) established new snacking guidelines for public schools. Known as the Smart Snacks in Schools initiative, the new guidelines require schools to only allow snacks sold on school grounds that meet minimum nutritional standards. In addition, these guidelines promote whole grains, fruits, vegetables and low-fat dairy products.
Still, the guideline standards are only a minimum, which could leave plenty of room for snacks that don't meet your nutritional expectations. And school-offered snacks aren't the only ones available on campus: there are also those brought by other students, which often get swapped around. The latter represent tempting opportunities for your child to consume snacks that aren't the best for dental health.
But there are things you can do to minimize the lure of these poor snacking opportunities at school. First and foremost is to educate your child on why some snacks are better for them than others. In other words, make nutrition an instilled family value—and, of course, practice what you preach.
You can also send them with snacks you deem better for them than what's available at school. Of course, you'll be competing with a lot of exciting and enticing snacks, so try to inject a little "pizzazz" into yours like a dusting of cinnamon or a little parmesan cheese on popcorn. And use a little creativity (even getting your kids involved) to make snack choices fun, like using cookie-cutters to shape whole-grain bread and cheese into shapes.
And consider getting involved with other parents to encourage school administrators to adopt stricter snack standards over and above the Smart Snacks in Schools initiative. This not only may improve the nutritional content of available snacks, but also transform a "family value" into a community-wide appreciation for snacks that promote healthy teeth and gums.
If you would like more information on dental-friendly snacking, please contact us or schedule an appointment for a consultation. You can also learn more about this topic by reading the Dear Doctor magazine article "Snacking at School."
By Cisco Dental
January 29, 2018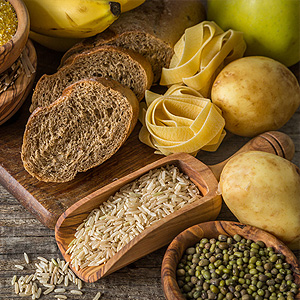 If you've had issues with periodontal (gum) disease, no doubt a few things have changed for you. You may be seeing us for dental cleanings and checkups more frequently and you have to be extra diligent about your daily brushing and flossing.
There's one other thing you may need to do: change your diet. Some of the foods you may be eating could work against you in your fight against gum disease. At the same time, increasing your intake of certain foods could boost your overall oral health.
The biggest culprits in the first category are carbohydrates, which make up almost half the average diet in the Western world, mainly as added sugar. Although carbohydrates help fuel the body, too much can increase inflammation—which also happens to be a primary cause of tissue damage related to gum disease.
Of course, we can't paint too broad a brush because not all carbohydrates have the same effect on the body. Carbohydrates like sugar or processed items like bakery goods, white rice or mashed potatoes quickly convert to glucose (the actual sugar used by the body for energy) in the bloodstream and increase insulin levels, which can then lead to chronic inflammation. Complex or unprocessed carbohydrates like vegetables, nuts or whole grains take longer to digest and so convert to glucose slowly—a process which can actually hinder inflammation.  
Eating less of the higher glycemic (the rate of glucose conversion entering the bloodstream) carbohydrates and more low glycemic foods will help reduce inflammation. And that's good news for your gums. You should also add foods rich in vitamins C and D (cheese and other dairy products, for instance) and antioxidants to further protect your oral health.
Studies have shown that changing to a low-carbohydrate, anti-inflammatory diet can significantly reduce chronic inflammation in the body and improve gum health. Coupled with your other efforts at prevention, a better diet can go a long way in keeping gum disease at bay.
If you would like more information on the role of diet in dental health, please contact us or schedule an appointment for a consultation. You can also learn more about this topic by reading the Dear Doctor magazine article "Carbohydrates Linked to Gum Disease."
By Cisco Dental
November 29, 2017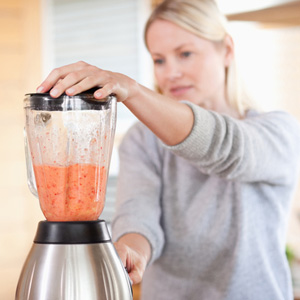 We don't often think about it, but eating is a multi-staged process. It starts, of course, with food that's hopefully high in nutritional value. But you also need coordinated jaw action to chew and shred your food that when combined with the enzymes in saliva can then be effectively digested in the stomach.
But what if you're unable to chew some foods because you suffer from chronic jaw pain and dysfunction? This is the situation for millions of people who suffer from problems associated with the jaw joints—temporomandibular joint disorders (TMD). It's not just the chronic pain and discomfort TMD can cause that's a real issue—it may also be preventing you from eating foods that are healthy for you.
Because TMD can make it difficult to open your jaws wide or causes pain when you bite down, you might especially have trouble with certain fruits and vegetables as well as many meats. Many people opt to skip otherwise healthy foods because they're too difficult to eat. That, however, could lead to lack of proper nutrition in the long run.
But with a few techniques and modifications, you can still include many of these foods in your diet even when TMD discomfort flares up. For one, be sure to cut all your food portions (including toast) into small, bite-sized pieces. These should be small enough to limit the amount of jaw opening required to comfortably place the bite in your mouth and chew. When preparing your food, be sure to peel fruits and vegetables that have skin, which is often hard to chew.
You should also try cooking crisper fruits and vegetables to a soft, moist texture. Choose meat cuts, poultry or seafood that can be cooked to a tender, moist consistency—you can also use gravies and sauces to further moisten them.
And don't forget to chew slowly. Not only does slower eating aid in digestion, it will help you avoid overworking your jaw joints.
With a few adjustments you can have a normal, nutritious diet and minimize the discomfort of your TMD symptoms. Continual healthy eating is a must for overall health and quality of life.
If you would like more information on reducing the impact of TMD on your life and health, please contact us or schedule an appointment for a consultation. You can also learn more about this topic by reading the Dear Doctor magazine article "What to Eat When TMJ Pain Flares Up."